Like any audience, executives respond better when presented with a strong, story-filled narrative they can easily grasp, visualize, and act on. Easier said than done! With only one shot at being memorable, why not use the same methodology top brands around the globe use to ensure their message gets heard at the top?
Request more info about our workshops and instantly receive a guide to presenting to executives.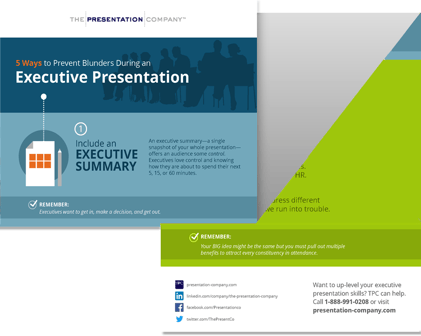 TPC's storytelling workshops help teams learn how to...
Transform messages into influential business stories

Shift from being a data collector to a strategic presenter

Structure your BIG IDEA through the four sign posts of storytelling
Intrigued? Fill out the form to learn why top brands work with us.